Agilication
Agile in Education
Next Generation Delivery
Pro Bono Lean Agile Training Today...
Enabling Industry Value Delivery Tomorrow!
Agilication provides free access to professional agile training where it's needed most...in education!
"Agilication is a pilot programme, sponsored by Agilistix Ltd, to bring Agile into education. The aim is to provide free access to professional Agile training for further and higher education students and lecturers. With Agile skills in ever increasing demand, graduates and college leavers will have a better chance of landing the job they want, when they enter the UK's highly competitive job market."
Carl Adamson
CEO, Agilistix LTD
DEMAND FOR AGILE SKILLS HAS NEVER BEEN GREATER
As businesses discover the benefits of iteratively inspecting results and quickly adapting their approach to take advantage of opportunities to improve, Agile is not just limited to the IT sector.
The rise in popularity of Agile can now be found to be emerging in diverse industry sectors such as marketing, manufacturing and even education.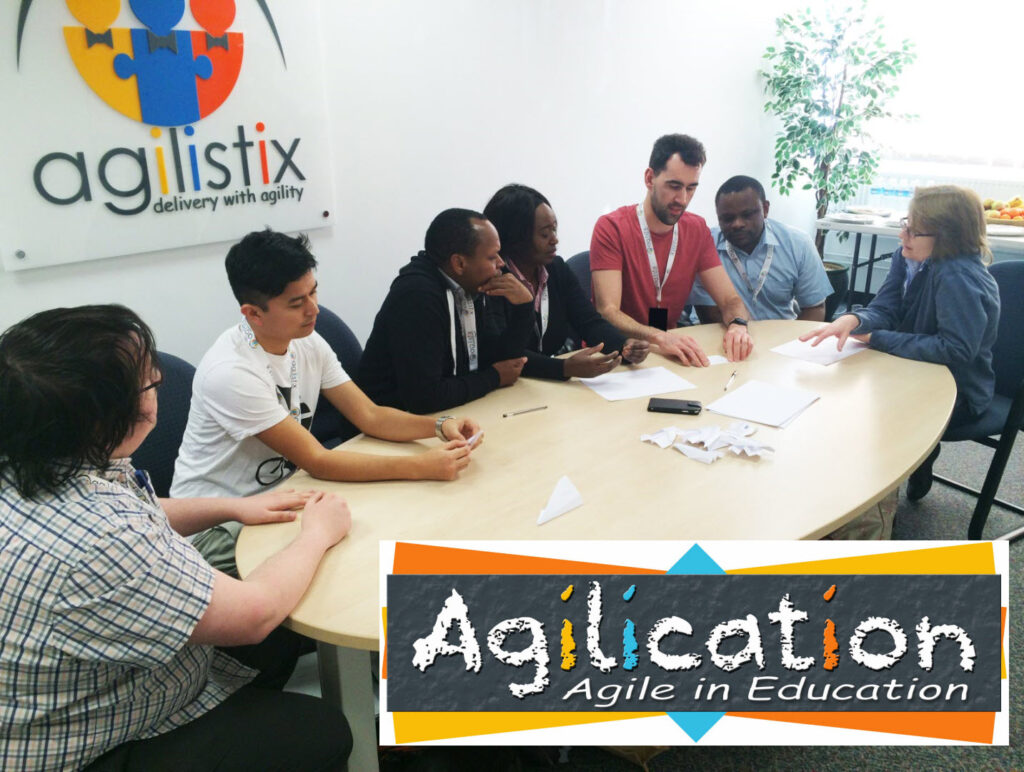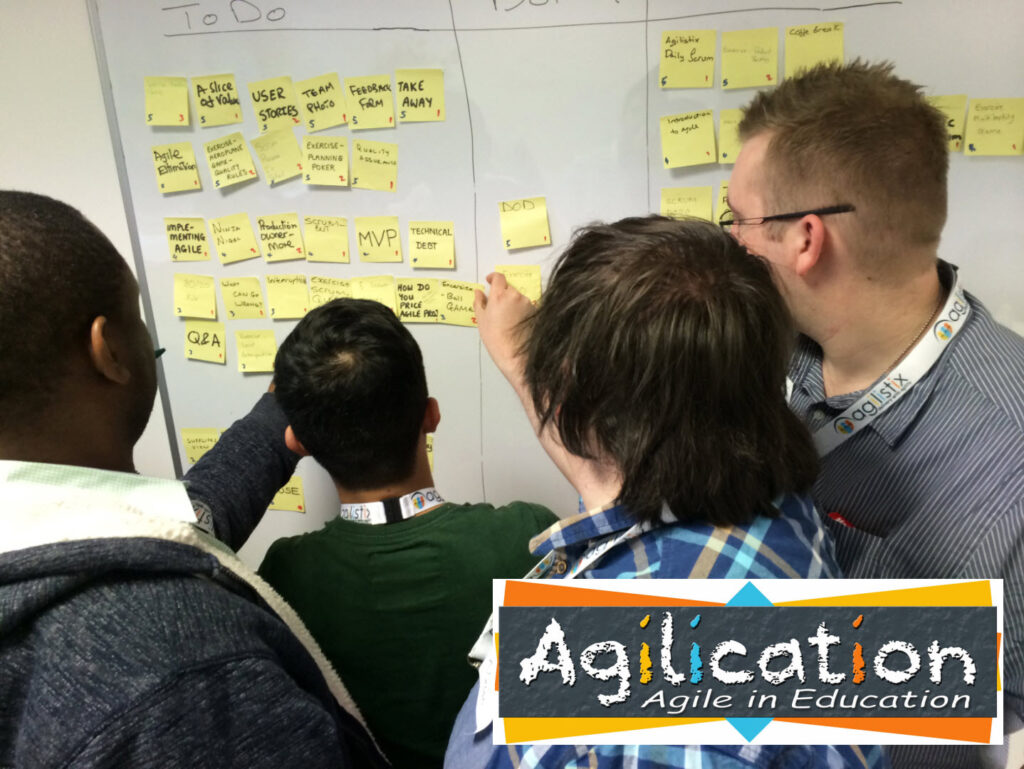 A FIGHTING CHANCE OF LANDING THE RIGHT JOB WHEN ENTERING THE JOB MARKET
The aim of the Agilication program is to provide free access to professional Agile training for higher education students and lecturers.
With Agile skills in ever-increasing demand, graduates will have a better fighting chance of landing the right job, when they enter the UK's highly competitive job market.
"Some undergraduate students from Farnborough College attended a very well run and informative course enabling them to benefit from the concepts of Agile Project Management. Carl and his team were thoroughly professional and have given the students a new way of looking at and dealing with projects, using Agile concepts that they can take with them as they move into employment."​
In 2014, Agilistix, an Agile solutions and training provider, enquired about internship programmes with graduates from local universities. In spite of growing demand in the job market, it was surprising to find that Agile is not actually taught to undergraduates. We found that some higher education establishments do offer optional PRINCE2® training but unfortunately few which are actively teaching Agile, particularly Scrum, the most popular and highly sought after Agile framework.
Frustrated by hearing daily news reports of graduates being unable to find work and knowing that Agile skills are in high demand, Agilistix decided to take a pragmatic and Agile approach to addressing the problem.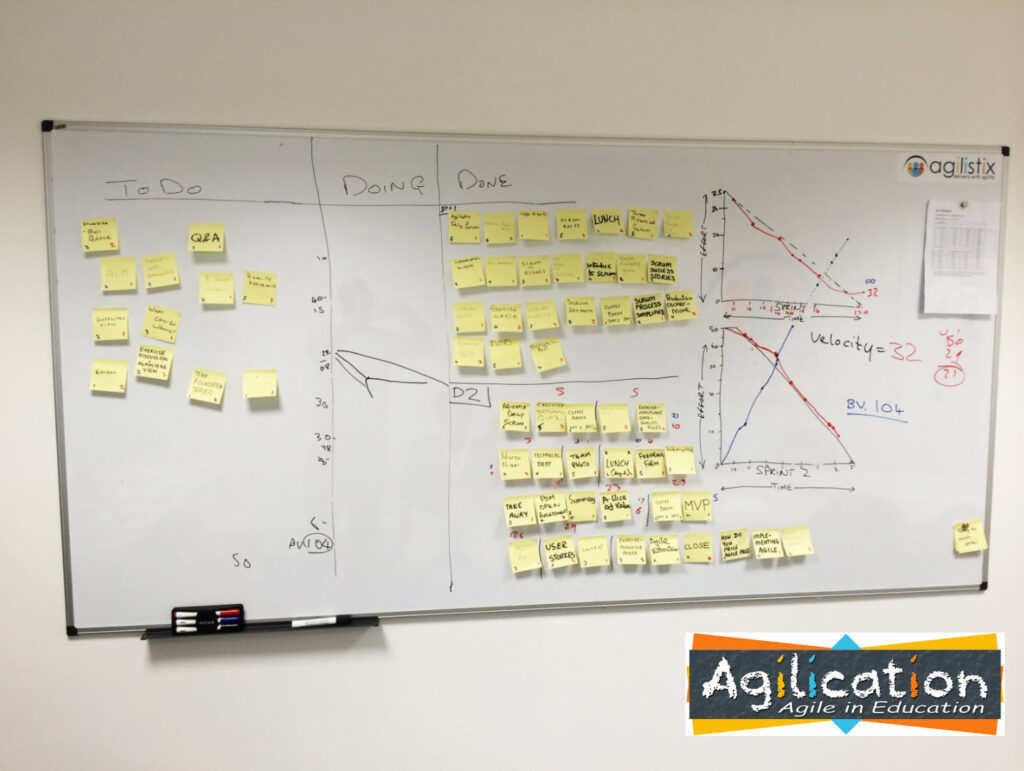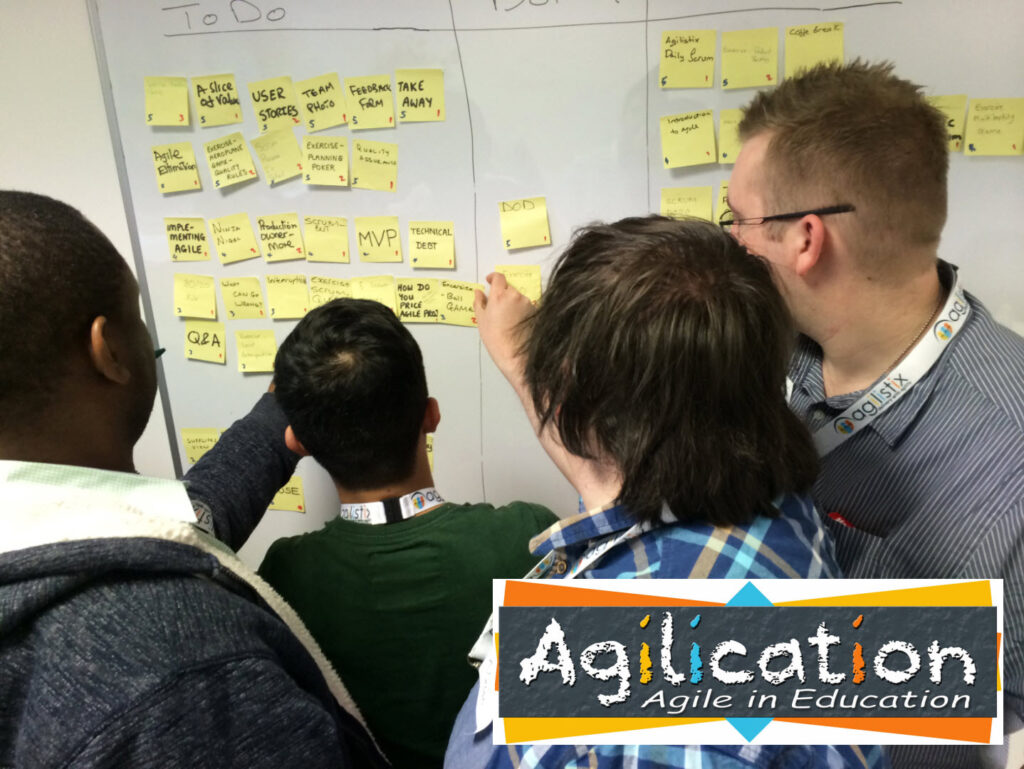 AGILICATION PILOT PROGRAMME
Agilistix invited students and lecturers from Farnborough College of Technology to attend one of its 2-day Scrum Master training courses. The course (valued at £995+VAT per person) was provided free of charge but it is the same course that Agilistix offers commercially to business professionals. It provides the fundamental hands-on training necessary to get candidates up and running with Scrum quickly.
The Agilistix Scrum Master course is highly interactive, benefitting from hands-on team activities, collaboration games and case study analysis, that allow students to discover the principles of Scrum for themselves, rather than simply being lectured to and taking notes.
Based upon empirical process theorem, Scrum is by far the most popular Agile process framework and has been adopted by Agilistix for all software development projects, with great success.
Rather than doing lots of upfront planning and documentation, Scrum allows you to iteratively test an idea or an approach to product delivery, with minimum risk, whilst maximising value. It does this by focusing the Scrum Team on iteratively delivering the most valuable product features, within a short timebox, called a Sprint.
The number 1 rule is, that the Product Increment, delivered end of each Sprint, must be useful, usable and also complete. Now that's a challenge, especially when you consider that a Sprint only lasts from 1 week to a maximum of 4 weeks!
Importantly, at the end of each Sprint, the results of each Product Increment are then inspected and the opportunities to adapt and improve will naturally emerge. Empiricism is the heart and soul of Scrum.
This is the same empirical approach that we have taken with the Agilication Programme!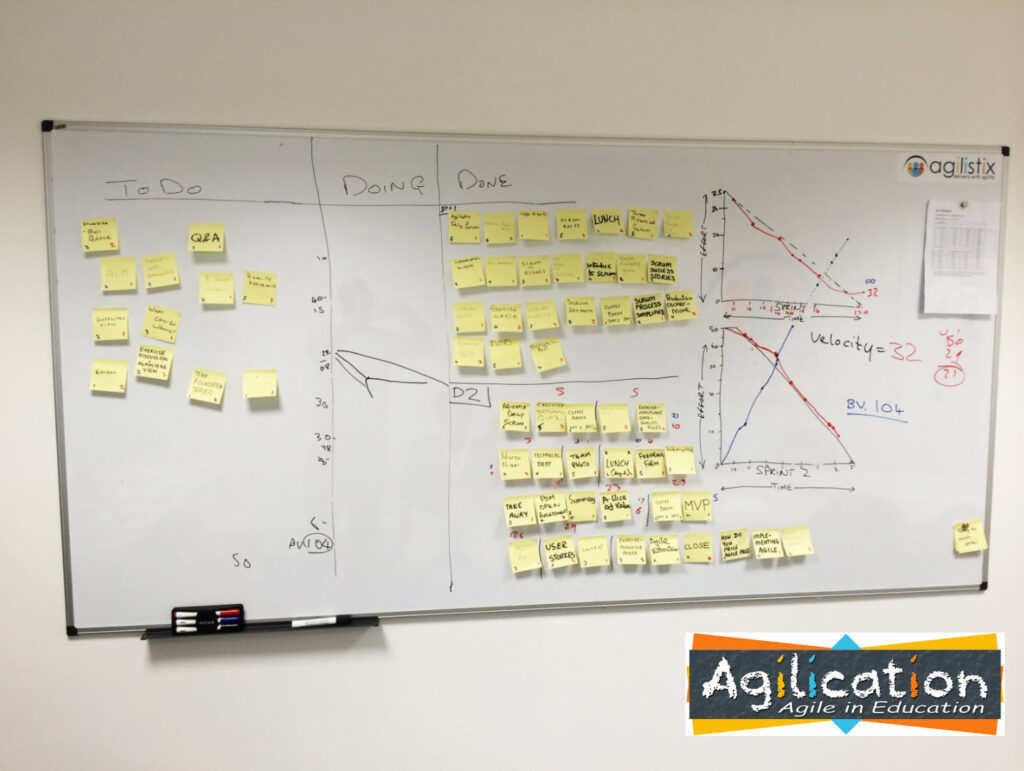 The course gave a simpler and more concise approach to projects and development, whilst remaining flexible to all requirements as they change and develop. The techniques also provide further aides outside of the specific scope of projects.
Duncan Binnie-Ritchie
Undergraduate, Farnborough College of Technology
A refreshing approach to teaching good practice. The combinations of theory and activity helped the understanding of Scrum. I will now apply Scrum to my everyday life, not only my assignments and projects.
Tom Killeen
Undergraduate, Farnborough College of Technology
The Agilistix Scrum Master course has provided a key fountain of knowledge – an essential experience for anyone considering Scrum, or anyone working in Project Management. It expanded knowledge, application And enabled the generation of best working practices agile idea creation.
Michael Curtis
Undergraduate, Farnborough College of Technology
Very informative! The Three Pillars of Scrum has been an inspiring way of moving forward in any given project. Transparency, inspection and adaption!
Nancy Martin
Undergraduate, Farnborough College of Technology
would recommend the course sot anyone be it makes the tasks and project be done in time and perfectly.
Davin Madzingera
Undergraduate, Farnborough College of Technology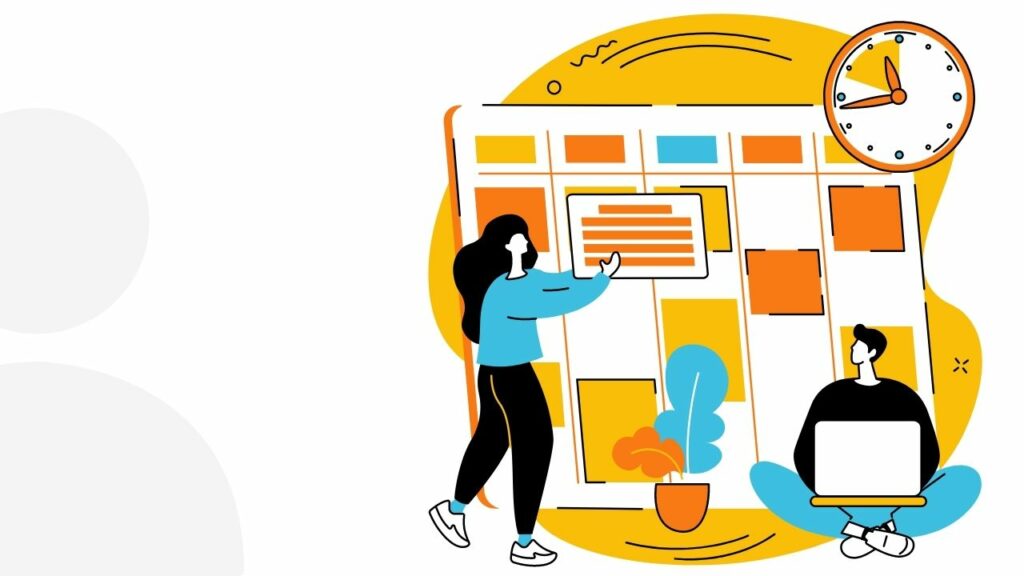 The positive feedback so far has been very encouraging, with students and lecturers now seeking opportunities to utilise Scrum as a learning support tool to gain practical Agile experience and improve their learning techniques.
After further study, a number of students went on to take and pass the Scrum.org™ Professional Scrum Master™ I (PSM I) assessment at their own cost ($150). An industry-recognised qualification which Microsoft® also uses to validate knowledge as part of its Silver and Gold Application Lifecycle Management (ALM) competencies.
The most valuable takeaway here from Agilication is that these undergraduates now have a competitive advantage in the job market, having benefitted from the right training, possessing highly valuable skills and professional certifications that employers are actively seeking.
They also recognise the benefits of using Scrum, firstly to facilitate and organise their everyday learning. Secondly, to gain invaluable hands-on experience of using Scrum wherever possible, something that potential employers will appreciate.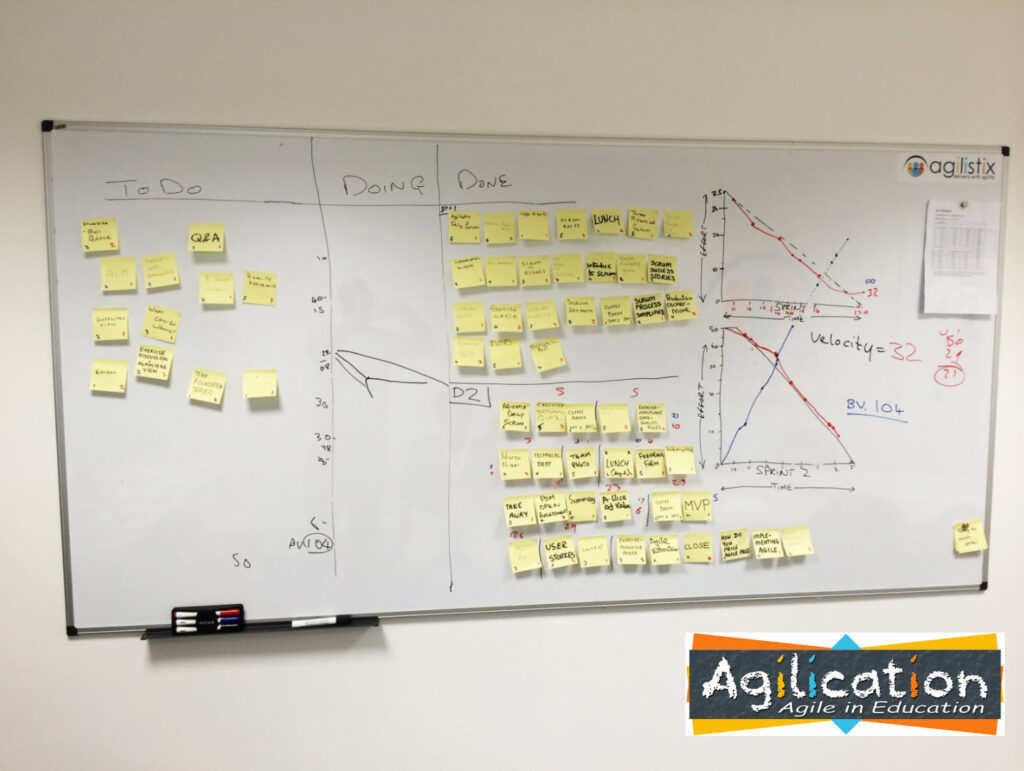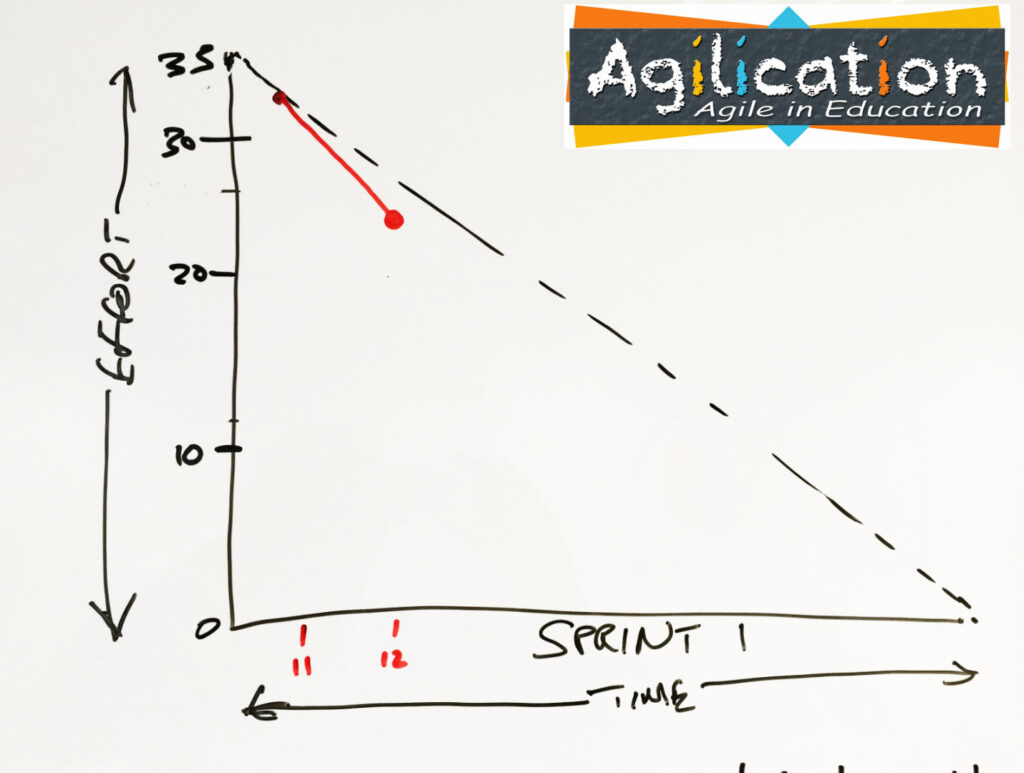 Based on the feedback and after inspecting the results, Agilistix has committed to extend the trial of the UK Agilication Programme in order to gather more feedback for evaluation. There is no ultimate goal or target at this stage, other than to be able to provide useful and usable Agile training where it's needed most. In education!
Agilistix is an Agile consultancy which does 2 things:
We use Agile, to deliver multi-award winning, innovative business solutions.
We teach Agile, to empower teams to be more productive.
We coined the expression: "Those that do, teach!". Meaning that we are well placed to teach Agile because we use Agile commercially every day, in everything we do and we share those experiences with our training course candidates.
On the flip side, by teaching Agile, we learn more about Agile from shared experiences with our training course candidates. By inspecting what we learn, we can discover ways to adapt and improve how we work with our customers. That's empiricism!
We interrupt training classes at 10:30 to join the Agilistix Daily Scrum, which our clients also participate in. Course candidates find it enlightening to look through a window into the world of a company and its clients that are actually doing Agile for real, on real products, solving real problems. We are not just a training company. That's transparency!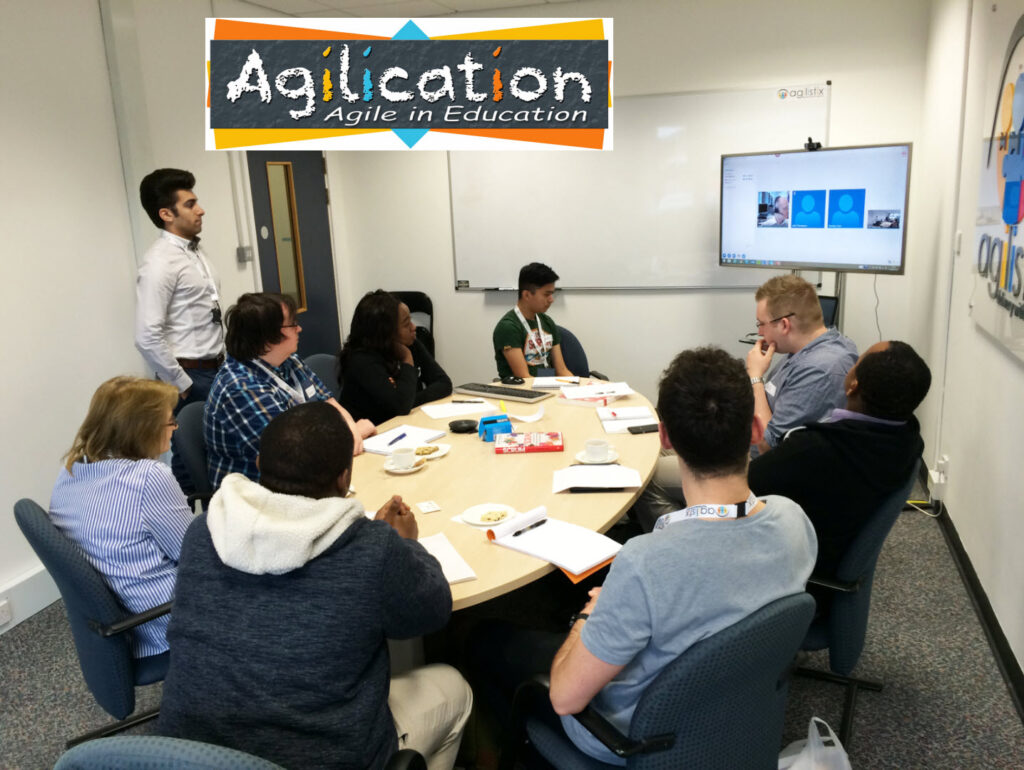 Undergraduates are the future of industry. We owe it to ourselves to give them the best possible start.
Agilication – Agile in Education!